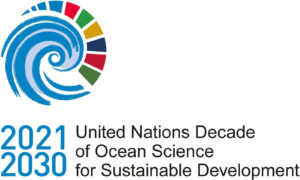 Beginning in 2022, Nautilus Magazine has joined forces with UNESCO's Intergovernmental Oceanographic Commission to create a special storytelling series for the UN's Ocean Decade.
The series for the Ocean Decade will feature online and print articles for Nautilus Ocean, our editorial channel dedicated to telling the stories of ocean science, conservation and exploration.
The UN Decade of Ocean Science for Sustainable Development – the Ocean Decade – will harness innovative solutions to address major global challenges, like marine pollution and global warming. Its mission will bring together scientists, governments, businesses, philanthropists, and NGOs to take action on climate change.
Alongside our long-time collaborators the Schmidt Ocean Institute, a nonprofit dedicated to oceanographic research, and the 5 Media Foundation, a media organization focused on creating a more sustainable world, we will launch a new section of Nautilus Ocean to tell the story of the Ocean Decade.
The new section of Nautilus Ocean will highlight the stories behind science-based ocean actions endorsed by the UN. We will also be developing a special Ocean Decade issue of Nautilus Ocean to be printed and distributed at the 2022 UN Ocean Conference in Lisbon this June.
"It's all about telling the stories of the ocean," John Steele, the Publisher of Nautilus said, "UNESCO is doing an enormous amount of research and exploration, but we're the ones that are putting the narrative to it. Our intention is to tell the stories about what they're doing."
The partnership between Nautilus and UNESCO will also be supporting a variety of events in 2022 to spread the word about the Ocean Decade.
Last month, we had our first event of the series: the Nautilus Ocean Art Gallery. The art exhibition, which took place at the famous Explorer's Club in New York City, featured work from the Schmidt Ocean Institute's Artist-at-Sea program. The Artist-at-Sea program sponsors artists to go out to sea alongside scientists and create artwork from their experiences.
"The collection has been exhibited in pieces before but there are some new works that have never been seen by the public," Nautilus Publisher John Steele said about the event.
More events that will champion the mission of the Ocean Decade will be announced by Nautilus and UNESCO in 2022.
"The partnership between Nautilus and UNESCO is a major step in our purpose as an organization to give our membership ways to take action inspired by world-class journalism," said Nicholas White, CEO of Fragment Media.
Read the official press release here.