In our media lives, we're drowning in content yet somehow still starving for the stories we care about most.
Fragment identifies underserved audiences and provides them with the intentional content that readers seek out—to read, watch, listen to, and experience live.
Intentional content leads our readers to intentional action in their personal, cultural, and political lives, and also with the brands they embrace and support.
---




Who We Reach
---
Fragment's readers are deeply curious, committed to their communities of interest, with a passion for discovering the new and the better, alongside the emerging brands that are as serious about sustainability and new ways of working, thinking, and playing as they are.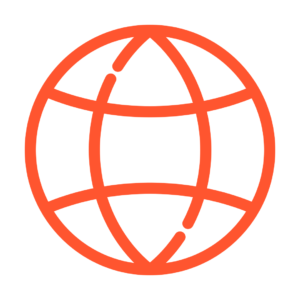 35M
Monthly Unique Visitors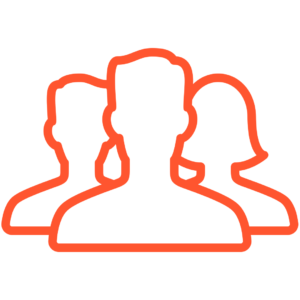 40M
Social Media Followers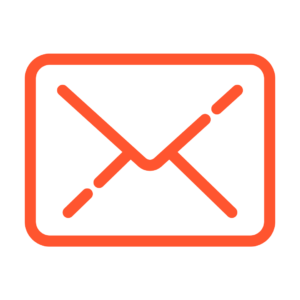 2M
Newsletter Subscribers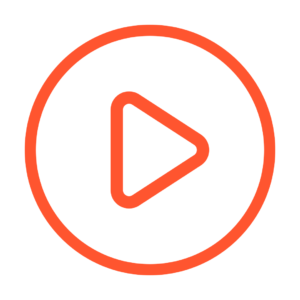 50M
Monthly Video Views
60%
Millenials & Younger Gen X
54/46%
Balanced Male/Female Audience
66%
Colleged & Grad School
Our Brands
---

The hometown newspaper of the web
We cover the internet culture beat. Our writers are the leading authorities on, and sharp observers of, the trendsetters, influencers, and creators who weave the social fabric of the internet.
---
SCIENCE CONNECTED
Developed in cooperation with the world's leading scientists—as well as fiction writers, philosophers, journalists, and artists—Nautilus connects readers with the wonder, romance, and humanity of science.

---

CURATED SOCIAL DISCOVERY
Phire is a network of influencers who've partnered with FMG to create and grow new brands. Our audiences extend across social platforms, contributing to and creating the cultural fabric of our topics every day.
---
IDEAS THAT TRAVEL
Memetic is a creative growth partner that connects you with new customers. Leveraging the cultural currency of the FMG properties with new audiences, we develop content and experiences that weave our clients into the social fabric of these new communities.

Our Work
---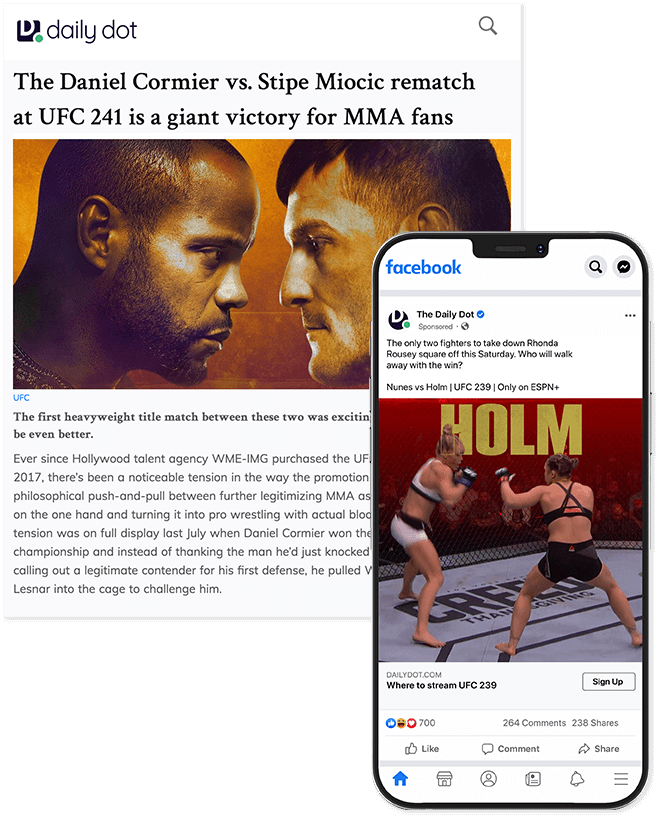 ---
Objective: Increase awareness of the new UFC events that stream exclusively won the OTT service.
Key Tactics: Custom animated videos of UFC fight moments that engage audiences across social media, along with custom branded content article.
2M
Video Views
500K
PageViews
300K
Engagements
200K
Leads